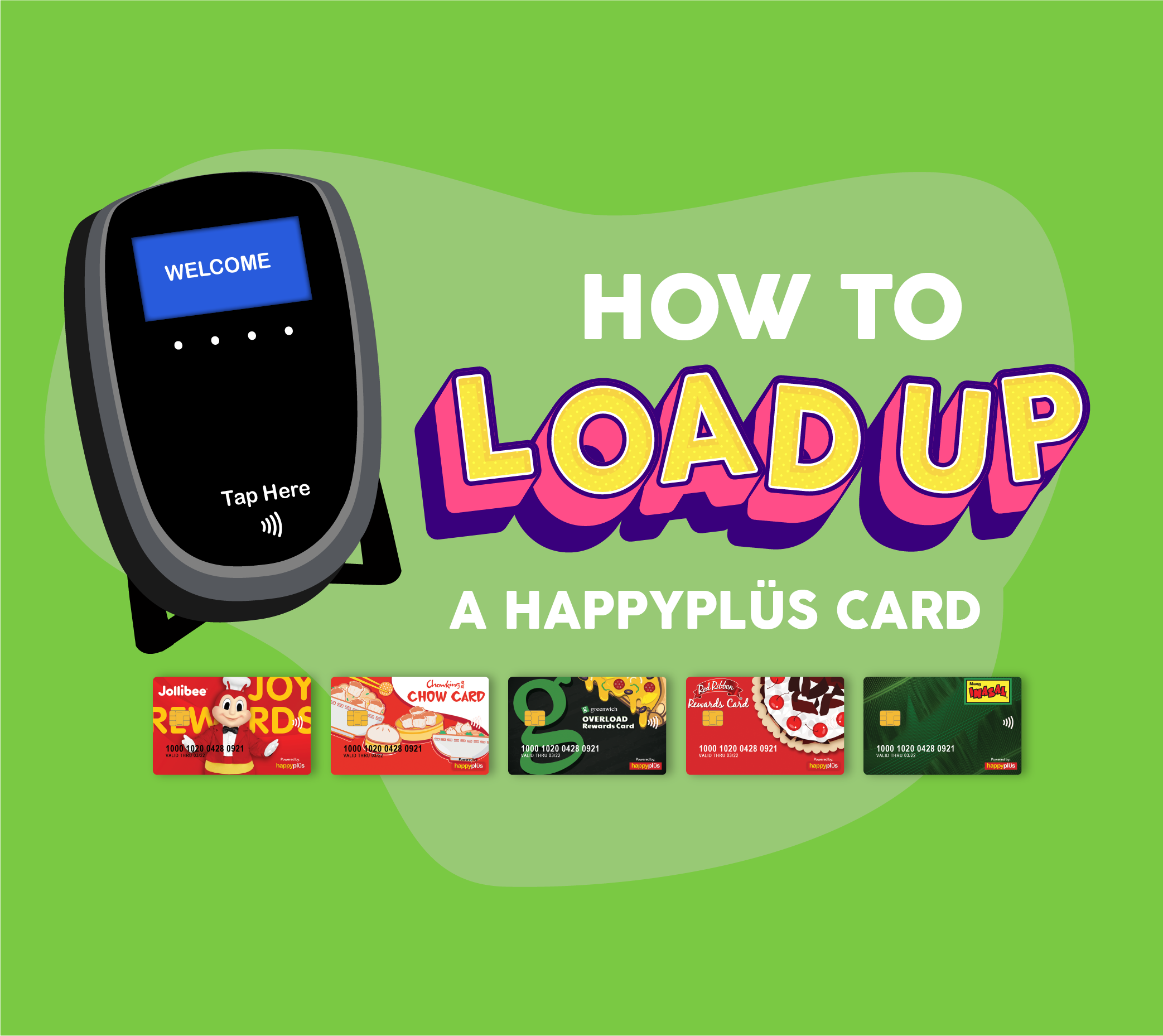 How to load your card:
Go to any participating store nationwide.
At the Cashier's area, request to load your card.
Minimum load is Php 100.
Maximum load is Php 10,000.
Cash payment only.
Tap your card on the happyplus readers.
Wait for the acknowledgement receipt.
You can now order and then pay with your happyload.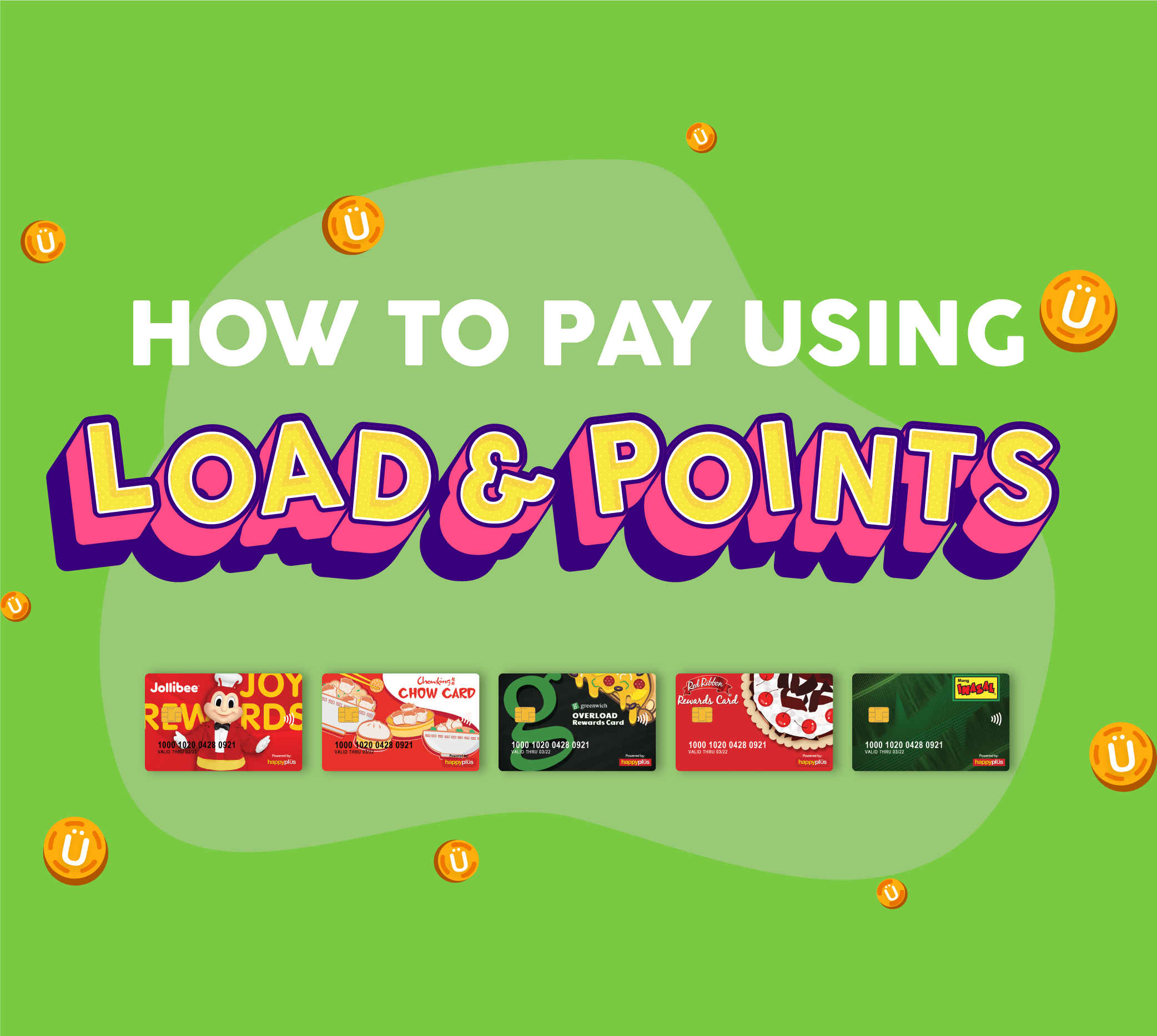 How to pay using load and points:
Go to any participating store nationwide.
Order your favorite at the Cashier.
Tell the Cashier that you'll pay using your load, points or both in your card.
For combination of load and points, mention how much load and how many points you'll use.
Every P50 purchase using your happyload, will earn 1 happypoint.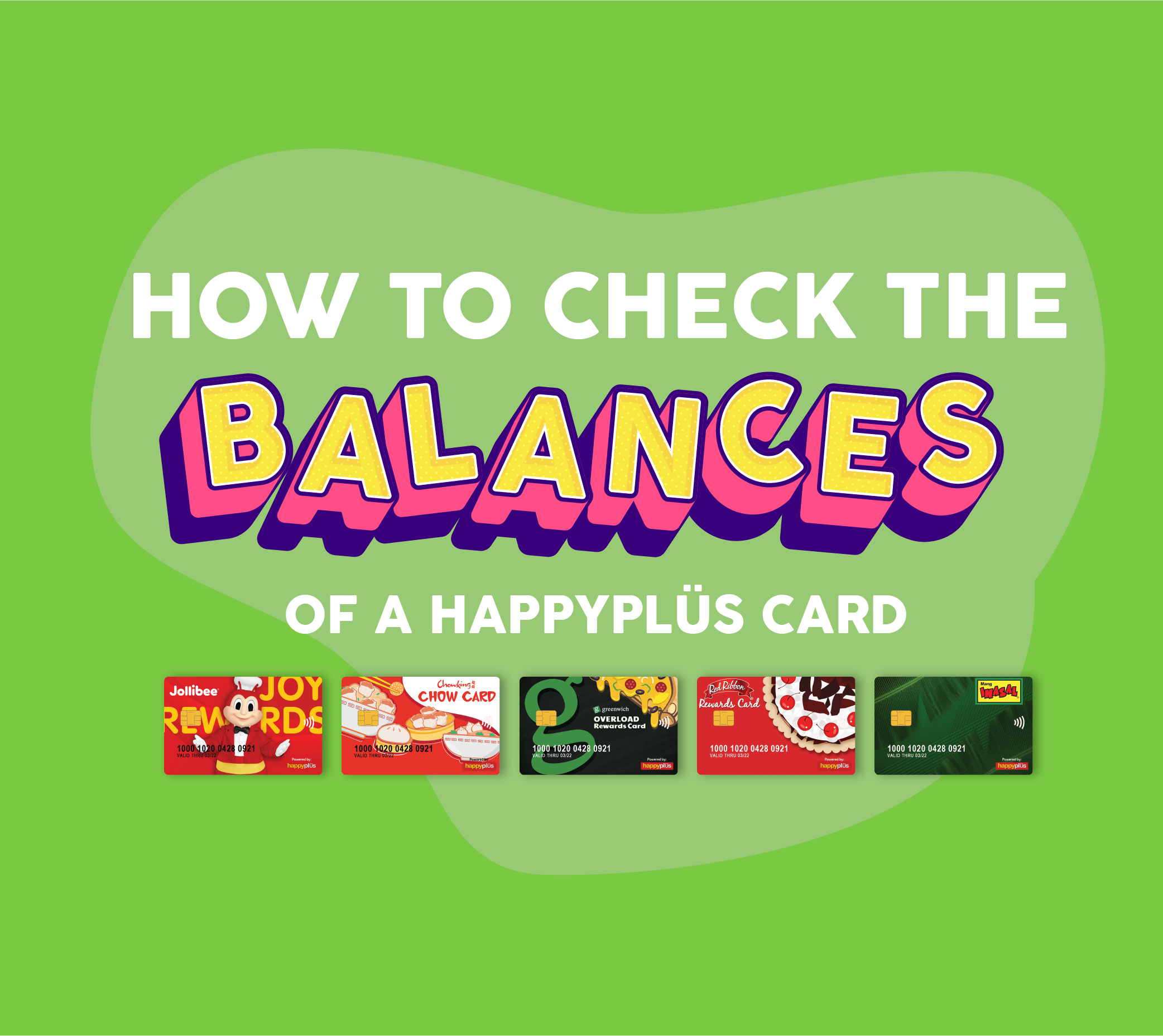 How to check your card's balance:
Via Happyplus Reader.
Tap on the Card Terminal
Remaining happyload and happypoints will show on the card terminal everytime you tap on it.
POS Sales Receipt.
Happyload and Happypoints previous and current balance is reflected on the receipt everytime you load or make a purchase using your card.
Hotline: 8588-6000
Website
Registered cardholders may check their card balance online including their last 5 transactions.